Meet The Team
Susan is the founder of Copyright Pet Resort. With the help of her husband, Bill Knox, Susan's dream of owning Copyright Pet Resort became a reality when they opened the doors in 1980. This year marks 38 years that Copyright has been caring for animals. Copyright got its name in honor of her grandfather who owned a printing business. Susan's love for animals began as a child with her father and his love for Boston Terriers. At a young age, Susan became a handler and began to show Boston Terriers and Doberman Pinchers with AKC. She carried the legacy of the printing business with the naming of her Doberman's (Carbon Copy). After many years of hard work and dedication here at Copyright, she has taken up the hobby of landscaping and relaxing near her Koi pond with Petey, her fur baby. Susan has two children, Chris and Patrick, and two grandchildren, Kinley and Adalyn.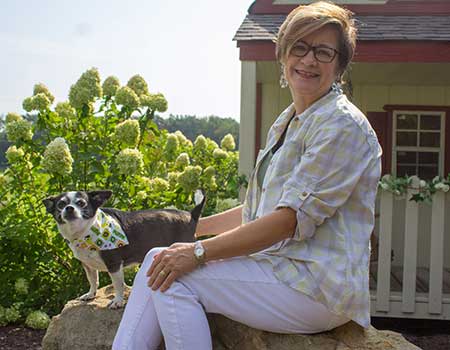 ---
Mandy began her career here at Copyright Pet Resort in May of 2001, making it over 17 years that she has been caring for and loving all the animals. While attending high school, she began working here as an office worker and a kennel cleaner. In 2008, she graduated from Tennessee Technological University with a bachelor's in finance, while continuing to work for Copyright. While furthering her education, she took up an interest in grooming and is now Copyright's full-time groomer. She recently got married to the love of her life, Brandon Cumby, and together they share three beautiful fur babies: Waylon, Cheyenne, and Festus Cumby.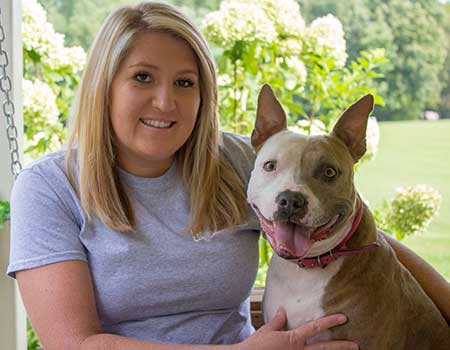 ---
Destiny began working at Copyright Pet Resort in 2015 cleaning kennels and bathing dogs. She graduated high school in 2016 and is currently studying Pre-Veterinary medicine at Volunteer State Community College. She plans to continue her education at Tennessee Technological University next year. Her love of animals has allowed her to develop an interest in grooming and she is currently learning how to do all things grooming alongside, Mandy, our full-time groomer. Destiny has two fur babies: Sam and Bandit Wikre. Sam and Bandit both have their Canine Good Citizen Certification and Sam is a registered Therapy Dog.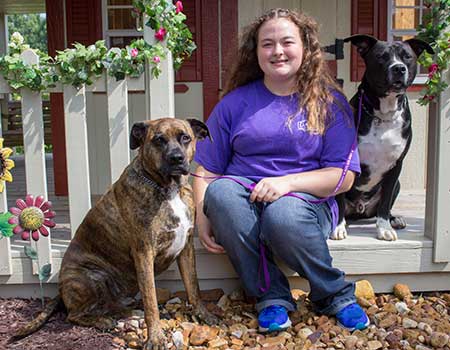 ---
Lauren started working for Copyright Pet Resort in April of 2016. She graduated high school in 2015 and moved to Cookeville to attend Tennessee Technological University where she is currently finishing her bachelor's in Animal Science with plans to graduate in May. She is one of our office staff members and enjoys talking with the customers and interacting with the animals. She recently got engaged to Donald Elmore, her high school sweetheart and together they are dog parents to Buddy and Blitzen. Blitzen has his Canine Good Citizen Certification and is a registered Therapy Dog and Buddy is the boss.