About CPR
Copyright Pet Resort has been providing premier pet care services for area residents since 1980. Located on 9 acres in a landscaped country setting, our convenient location is in close proximity to I-40 and Highway 111. We're the place to stay when the folks are away since our personal attention includes a hug a day!
---
Our mission is to enhance the well being of our four-legged friends by providing "Purr-fect" Service & Accommodations in a "dawgone" fun environment.
---
Our Facility
Our boarders have access to plenty of exercise and fresh air along with modern indoor facilities. We have a fenced-in play area with all sorts of toys and equipment specially designed for canines. We also have a very natural setting for extended hikes. Our cattery is separate from the dogs with special areas for climbing, sunbathing, and bird watching. During good weather, we even have an outdoor bird aviary.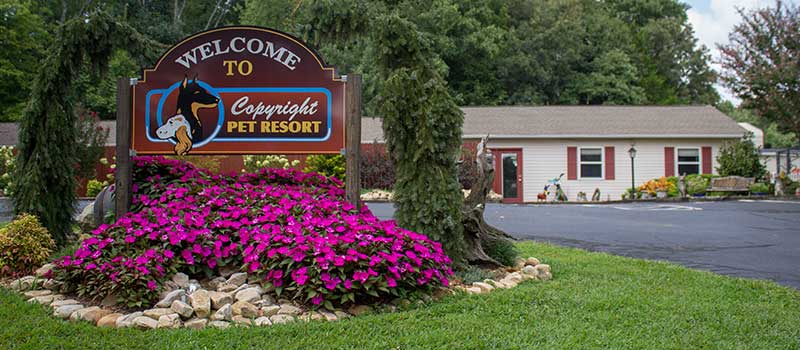 Why Choose Us?
5-star accommodations
Open 7 days a week/365 a year
Country estate set on 9 acres
Nature walks & swimming pools available
Safe, sanitary & impeccably clean
Award-winning facilities
Overnight & extended stays
Medications & special diets administered
Boarding for cats, birds & exotics, too!
Temperature-controlled indoor accommodations
Outdoor playtime
Nutritious meals